Gwinnett Plumber Pro Fast Service In Snellville Ga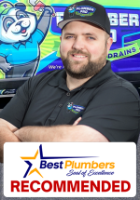 Gwinnett Plumber Pro is a well-known plumbing service provider with years of experience and was voted best plumber in Snellville by BestPlumbers.com! Specializing in residential and commercial plumbing services, the company has earned a reputation for quality workmanship and prompt responses to customer needs. Customers can expect reliable and efficient solutions at competitive rates from this established business.
At Gwinnett Plumber Pro, customers receive professional advice on how best to address their individual situations. With an emphasis on customer satisfaction, the team works diligently to ensure that problems are solved quickly and effectively. The commitment to providing top-notch services ensures that each job is completed according to industry standards and safety regulations.
The staff of Gwinnett Plumber Pro understands the importance of maintaining healthy pipes and systems throughout homes or businesses. By utilizing modern technology, they strive to provide cost-effective solutions while still adhering to high standards of excellence. As such, they offer comprehensive services ranging from minor repairs to complete system overhauls. All jobs are addressed promptly and efficiently so that customers can have peace of mind when it comes to their plumbing needs.
Plumbing Emergency In Snellville Ga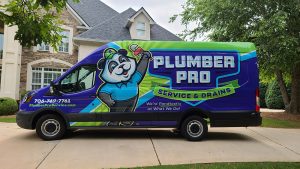 Emergency plumbing services are a must-have for any home or business in Snellville, GA. Imagine the worst possible scenario: You wake up at 2 AM to find your kitchen flooded with water! Or maybe you step through your front door after work and realize that something is drastically wrong with your pipes.
In either case, you need an expert plumber right away—someone who can respond quickly and get the job done without delay. That's why Gwinnett Plumber Pro offers emergency services 24/7; we understand how important it is to have these repairs taken care of as soon as possible.
Our team of experienced professional plumbers is dedicated to providing high-quality service at an affordable rate so that our customers can be sure they're getting reliable results when they call us. We take pride in offering same-day appointments and even weekend availability, so no matter what time disaster strikes, help is just a phone call away!
At Plumber Pro Service we provide complete plumbing services for Snellville, GA – Including:
Pipe Diagnostics And Repair
Pipe diagnostics and repair is an important part of any plumbing service. Gwinnett Plumber Pro in Snellville, GA specializes in this type of work to ensure the integrity of your drain lines.
When pipes burst or leak, it can cause a lot of damage if left untreated. Our team has extensive experience providing pipe diagnostics and repairs for all types of systems. We use advanced tools and techniques to accurately diagnose problems in your system and provide effective solutions that will last.
Whether you have a small issue like clogged drains, need major repairs due to broken pipes, or anything in between, our team is here to help.
We offer fast response times so we can get your problem solved quickly before it becomes a bigger issue. In addition to repairing existing issues, we also provide preventive maintenance services such as camera inspections and hydro jetting, which helps keep your system functioning properly over time.
Can a leaking pipe burst?
Dealing with a leaking pipe can be frustrating, but it's important to take action to prevent it from turning into a burst pipe. We know that water damage can be costly, so we urge you to contact us as soon as you notice a leak. Don't wait until it's too late – let us fix the issue and prevent any further damage to your property.
Are there signs of a broken pipe?
Look out for low water pressure, strange noises, discolored walls, and a sudden increase in your water bill. If you notice any of these signs, don't hesitate to contact our team at Gwinnett Plumbing Pro. We provide fast and reliable pipe repair services to keep your home or business safe.
What does it cost to fix a pipe?
The cost of repairing a broken pipe can vary based on the seriousness of the damage and location of the pipe, but we will provide you with an honest quote that fits your budget. Don't let the cost of repairs prevent you from addressing a broken pipe. Contact us today, and let us provide you with exceptional customer service and reliable plumbing solutions.
Toilet Problems And Solutions
Toilets are an integral part of any home, and, unfortunately, they can often become clogged. This is a common issue that plumbers must address on a regular basis.
Toilet repairs usually involve determining the cause of the blockage, which could be due to foreign objects such as toys or paper towels, tree roots blocking the pipes, or something else entirely.
When it comes to toilet repair, having professional help is key to ensuring that the problem is properly addressed and does not reoccur in the future.
Plumbing professionals have access to specialized tools and equipment designed specifically for tackling clogged toilets. They will be able to identify the exact source of the blockage and determine how best to remove it without causing further damage or risking contamination issues.
Additionally, plumbing experts can provide advice on preventative measures homeowners can take going forward in order to avoid similar problems down the road. Taking advantage of their expertise is essential when dealing with stubborn clogs affecting your household's sanitation systems.
Drain Cleaning And Maintenance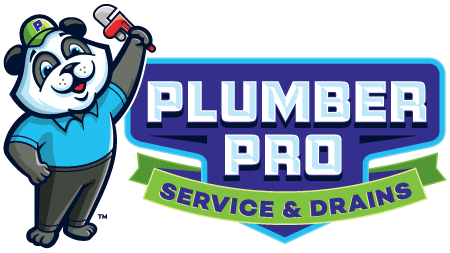 Clogged drains can be a big inconvenience and even lead to more serious plumbing issues if not taken care of properly. Professional drain cleaning services are recommended for effective and safe removal of clogs.
Drain cleaners like Gwinnett Plumber Pro use special tools such as augers, rotary cables, and sewer jetters to clear away any obstructions or buildup that may have occurred in the pipes. These tools can also be used to perform routine maintenance on drains, helping them stay clean and free-flowing.
Regularly scheduled inspections by an experienced plumber is another way to ensure your plumbing and drains remain clear. During these visits, they will check for any signs of corrosion or blockages in the system and provide recommendations accordingly.
This helps catch minor problems before they become larger ones which could end up costing you more money down the line. In addition, it's important to keep all parts of your drainage system well maintained with regular cleaning and flushing out of debris so there won't be buildups leading to clogging later on.
Water Heater Installation And Upkeep
Gwinnett Plumber Pro in Snellville GA, offers a wide range of services for water heater installation and upkeep. Our team of experienced technicians are certified to repair, install and maintain all types of water heaters including electric, gas, and tankless models.
We provide:
Installation Services:

We can assess your needs and recommend the best type of water heater that fits your specific requirements. Whether it's an electric or tankless model, our team will ensure that the job is done right every time.

Repair Services:

Our technicians specialize in identifying problems with existing units and providing cost-effective solutions to restore them to optimal operating condition. From simple maintenance tasks like flushing tanks to complex repairs such as replacing elements or thermostats, our team has you covered.

Maintenance Services:

Regularly scheduled inspections help keep your unit running efficiently while also avoiding costly repairs down the line. With our expertise and experience, we'll make sure your unit is always up-to-date on its maintenance schedule so you don't have to worry about any unexpected surprises later on.
At Gwinnett Plumber Pro in Snellville, GA we understand how important it is for homeowners to have reliable hot water when they need it most. We strive to provide quality service at competitive prices so you can rest assured knowing that you're getting the best care possible from a trusted source.
Contact us today to learn about our free estimates and how we can help with your water heater repair or replacement needs!
Broken Pipe Replacement
When it comes to broken pipe replacement, Gwinnett Plumber Pro in Snellville, GA offers a range of services. From drain cleaning and leak detection to pipe repairs and replacements, the team of experienced plumbers can handle any job large or small.
Take for example Sam who had a sewage line break in his home. The plumbing experts at Gwinnett Plumber Pro were able to quickly diagnose the problem, provide an estimate, and get the necessary materials on-site as soon as possible.
Once all the necessary components were available, they began replacing the damaged section of piping with brand new ones that would last years into the future. After completing their work, Sam was left with a perfect functioning sewage system free from any leaks or clogs.
Whenever you need broken pipe replacement service you can trust that the professionals at Gwinnett Plumber Pro will be there to help. With their expertise in diagnosing problems and providing quality solutions, they are sure to exceed your expectations every time.
They use only top-of-the-line equipment and materials so you can rest knowing that your pipes will remain secure and leak-free for many years to come. And when it comes down to cost effectiveness, no other company compares!
Leak Detection Services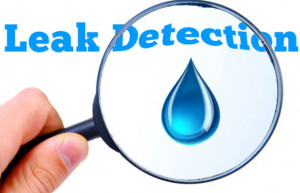 At Gwinnett Plumber Pro in Snellville, GA we believe that reliable leak detection is the foundation of any plumbing job. Our qualified plumbers have extensive experience with all types of leaks and can detect them quickly and accurately.
With our advanced technology, we are able to locate even the smallest of leaks without damaging your property or disrupting your day-to-day activities. We understand it's important to you to resolve your plumbing issues as soon as possible – which is why our experienced plumbers use state-of-the-art equipment to inspect each system thoroughly and ensure there are no hidden problems.
Whether it's a water line break or a small pipe leakage, you can depend on us to provide fast and accurate services at competitive prices. Our team will work diligently until the issue has been taken care of so you can rest easy knowing that your home or business is safe and secure from costly repairs due to undetected leaks.
Sewer Line Repairs And Upgrades
Sewer line repairs and upgrades are an important part of any home's plumbing services. When it comes to water leaks, the sewer lines need to be inspected for potential blockages that can cause costly damage if not addressed promptly.
At Gwinnett Plumber Pro, our experienced technicians specialize in providing high-quality sewer line repair services. From repairing broken pipes to inspecting clogged drains or septic systems, we have the skills and experience necessary to restore your sewer lines safely and efficiently.
Our team is dedicated to helping homeowners protect their homes from water damage caused by faulty sewer lines. With years of combined experience in the industry and access to advanced tools and technology, you can trust us for reliable service every time.
Faucet Repairs And Replacements
For any plumbing issue, Gwinnett Plumber Pro in Snellville, GA provides quality faucet repairs and replacements. Our skilled plumbers are available 24/7 for all of your needs. We specialize in both residential and commercial repair services.
From small jobs to major overhauls, we can handle it all with ease. With our experience and knowledge, you will always get the highest level of service at a competitive price.
We understand that when dealing with plumbing issues time is precious, so we strive to be as efficient as possible while still providing excellent customer service.
We use only high-quality parts and materials so that you know your job will last for years to come. Plus, all of our work is backed by comprehensive warranties so you have peace of mind knowing your investment is secure.
With Gwinnett Plumber Pro in Snellville, GA on the case, you can rest assured your faucet repairs and replacements will be done quickly and correctly every single time! Contact us today for more information about how we can help solve your plumbing problems.
Sump Pump Installation In Snellville, Ga
For any homeowner in need of reliable sump pump installation services, look no further than Gwinnett Plumber Pro. Located in Snellville, GA, this professional plumbing company is dedicated to providing top-notch service:
High-quality products and materials for longevity

Skilled technicians with years of experience

Prompt response times

Affordable rates.
Gwinnett Plumber Pro has all the resources necessary to ensure clients receive an exemplary job that will last for many years to come. Their experienced plumbers have the expertise needed to provide accurate assessments before tackling a project, as well as make sure each installation runs smoothly from start to finish.
They also offer competitive pricing on parts and labor so customers can feel confident their investment yields value. Plus, they guarantee customer satisfaction through quick turnaround time and courteous staff members who are always available for questions or additional help.
This plumbing company has earned its reputation as one of the most trusted providers of sump pump installations in Snellville. Its commitment to superior quality workmanship makes it a top choice for homeowners seeking reliable service without breaking the bank.
Garbage Disposal Repair Or Replacement
Gwinnett Plumber Pro in Snellville, GA offers garbage disposal repair services. Our experienced service professionals are qualified to diagnose and fix any issue with your current garbage disposal.
We provide both repairs and replacements of all types of disposals from leading brands such as InSinkErator, KitchenAid and Whirlpool.
We can also help you install a new model if needed. Our technicians are equipped with the knowledge and experience necessary to ensure that the job is done right the first time. We take pride in our workmanship and guarantee quality results every time.
We use only high-quality parts for our repairs or replacements so that you know your system will be working properly for years to come.
Additionally, we offer competitive pricing on water heater models from top brands like Rheem, AO Smith, State Water Heaters, Bradford White and more.
Cost Of Local Plumbing Services in Snellville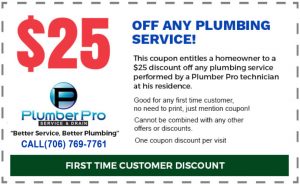 When it comes to plumbing repairs, no one wants to be surprised by a high bill. Fortunately, Gwinnett Plumber Pro in Snellville, GA offers affordable pricing for their expert technicians. With cost savings, quality workmanship, safety concerns addressed, as well as convenience and peace of mind provided by professionals at Gwinnett Plumber Pro in Snellville GA – there is simply no other option when considering plumbing repairs! Here are some of the benefits:
Cost Savings: Professional plumbing services can save you money due to their experience and knowledge. The right solution will last longer than an amateur repair and prevent costly future problems.

Quality Workmanship: Expert technicians have the skills needed to complete any job correctly the first time around. This means that your plumbing system will run smoothly without further issues or complications down the road.

Safety Concerns: Without proper training, attempting DIY repairs could result in serious injury or damage to property if done incorrectly. With a professional on the job, you can rest assured knowing that all safety protocols are being followed and implemented properly.

-Convenience & Peace Of Mind: Hiring a professional plumber saves you from having to worry about performing complex tasks yourself; instead, you can relax while they take care of everything for you quickly and efficiently.
Commercial Plumbing Service Options
Our Commercial plumbing service options are available to ensure that businesses can remain operational without interruption. Gwinnett Plumber pro specialize in commercial properties, including installation, repair, and maintenance of water heaters, drainage systems, toilets, faucets, sinks, showers and tubs.
In addition to installing new equipment, we also provide preventative maintenance solutions for existing installations. A full range of services is offered which includes routine inspections, repairs or replacements when necessary.
Regular inspection will help protect the business from future damage due to undetected leaks or other issues that could lead to more extensive damages if left unaddressed. The right professional can make sure all aspects of plumbing operations are functioning properly at all times.
By contacting Gwinnett Plumber Pro for are quality commercial plumbing services and scheduling regular checkups with us, you can rest assured your business's plumbing needs will be taken care of adequately throughout its lifetime.
This proactive approach helps avoid unexpected costs associated with emergency repairs and downtime caused by faulty pipes or malfunctioning fixtures. Using us also ensures compliance with local building codes as well as safety regulations related to gas lines and other components critical for proper operation of any commercial property's infrastructure.
Preventative Maintenance Options
Gwinnett Plumber Pro in Snellville, GA offers customers complete plumbing services in Gwinnett County. With amazing customer service and a commitment to customer satisfaction, the team of experienced plumbers can help meet all needs.
Preventative service includes:
Regular Maintenance Checks

Inspecting water supply lines for corrosion or damage

Checking drains to prevent clogs

Flushing out sediment build up in pipes

System Upgrades

Replacing old fixtures with new, energy efficient models

Installing backflow prevention valves

Adding insulation to hot water pipes to reduce heat loss
These measures help extend the life of plumbing systems and can often prevent costly repairs down the road. Gwinnett Plumber Pro understands that keeping home plumbing systems running smoothly is essential for homeowners' peace of mind. Therefore, their preventive maintenance program ensures the highest quality care and results every time.
Experienced Plumber in Snellville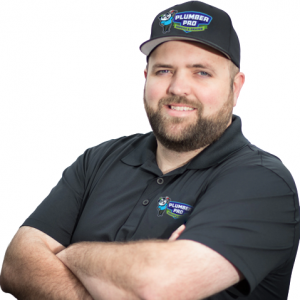 What really sets Gwinnett Plumber Pro apart from other Snellville plumbers, is its commitment to excellence. From the start, each client is treated with respect and given personalized attention throughout the entire process.
Their dedication extends far beyond what is expected of them as they strive to exceed all expectations set forth by customers and industry leaders alike.
The team at Gwinnett Plumber Pro understands how important it is to have reliable plumbing services in Snellville when needed most and they never compromise on delivering the highest level of quality possible.
With a staff experienced in both residential and commercial repair jobs, there's no doubt why so many people turn to Gwinnett Plumber Pro for their plumbing needs.
Customers can rest assured knowing they're getting top notch results every time backed up by years of experience in the field and exceptional customer service. Whether you need a routine maintenance or something more complex, let the professionals at Gwinnett Plumber Pro take care of your home or business today!
We offer plumbing Snellville GA services for these neighborhoods: Brookwood Manor, Bright Water, Bright Water Bay, Bright Water Cove, Bright Water Point, Bright Water Terrace, Bright Water Trail, Bridgewater, Bridgeport, Brookwood Plantation, Centerville North, Centerville Rosebud, Churchill Commons, Churchill Downs, Cobblestone Manor, Eastmont Cove, Eastmont Trail, Ellington Springs, Havenstone, Hidden Forest, Huntington Ridge, Innsbrook West, Killian Ridge, Knollwood Lakes, Lakeview Commons, Laurel Creek, Lenora Springs, Little Suwanee Pointe, Lochwolde, Mabry Ridge, Oaktree, Parkwood Forest, Presidential Pointe, River Colony, Rivermist, Royal Oaks, Saddlewood, Sawyer Farms, Shiloh Woods, Skyland Glen, Springdale Trace, Stonehaven at Sugarloaf, Summit Place, The Moorings, The Terraces at Appalachee Farms, Timberloch, Victoria Park, Webb Gin Farms, Williams Manor, Willow Wind Park, Windhaven.

Schedule an appointment with us and we will show you firsthand what customer focused plumbing repair & drain cleaning service in Snellville, GA is all about.
We Provide Plumbing Service to All of Snellville, Georgia