Gwinnett Plumber Pro Service can design state-of-the-art septic systems that work.  Each system is designed specifically for the local regulations of your property, taking into account soil type, drainage, grade contours, and needs.  
Gwinnett Plumber Pro Service carries a large variety of Septic Tanks at the area's best prices.  
Gwinnett Plumber Pro Service will deliver, design and install your septic system for you.
We Can Design the Perfect Septic System for Your Gwinnett County area Home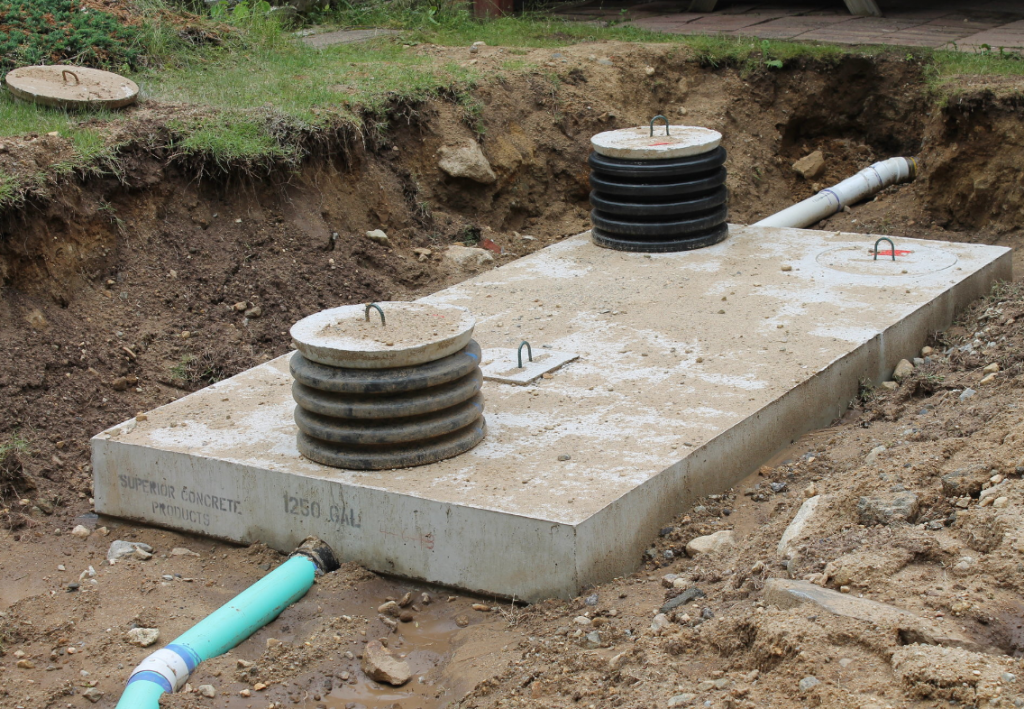 Diverse Systems for a Diverse World
The state of Georgia contains a large variety of geological conditions.  Soil, slope and drainage all need to be factored into the design of an efficient septic system. At Gwinnett Plumber Pro Service, we factor in all these conditions and know how to handle them.
From the simplest conventional septic system to the most hi-tech NPDES systems, we can designed and install septic systems for any type of condition.  
From our first meeting, we will work with independent soil scientists and give you recommendations for the best, simplest and most cost-effective system for your property based on soil and site conditions. We handle every step of the process for you. We can work with your builder to ensure we get the system you need and get it installed when you need it.  
All of our septic systems are built with non-deteriorating components that will last for a very long time.
Ready to get started? Call us today at (706) 224-1385.