Reliable Gwinnett County GA Commercial Plumbing Company
It's the same pipe, same fixtures and so why do we need a plumber capable of handling commercial plumbing in Gwinnett County GA? The obvious reason is the scale and complexity of plumbing involved. Big establishments like malls, hospitals, factories, hotels, restaurants, schools and etc. have more intricate network of pipes than residential structures. In a home, there are only as many users of plumbing system as members of the family while in a commercial establishment, there could be thousands of people at any given time. They need water for drinking and for flushing their toilets. They also need hot water for shower.
With the plumbing of this size and scale, you need to use:
– industrial grade pipes and fixtures
– huge, highly complex architecture
– Great potential for damages
– Demanding and high volume commercial appliances
PlumberPro service undertands these and it has the manpower and equipment to handle big ticket projects. From start to finish, you can count on PlumberPro Service as a reliable commercial plumbing contractor in Gwinnett County, GA.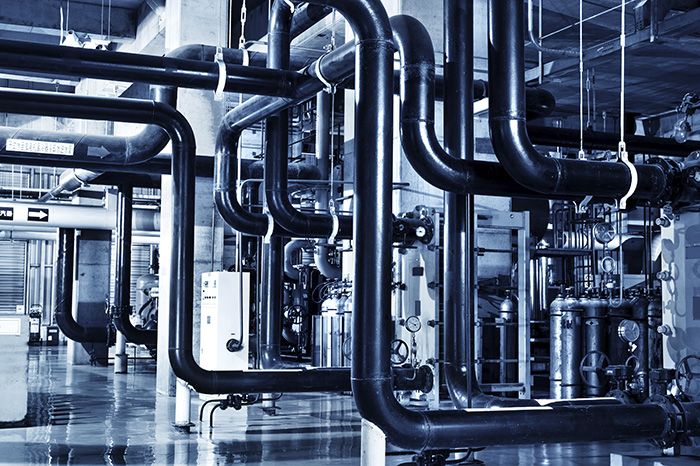 Commercial plumbing service in Gwinnett County, GA provided by PlumberPro Service:
From your commercial kitchen to your commercial bathroom needs we have you covered. We have 3 master licensed plumbers with the knowledge and skill set to handle any issues your business may face. We can handle gas, water, drain repairs, clearing clogs, backups, drainage issues or any issue that requires a commercial plumber in Gwinnett County, GA.
Waterline repair and replacement
Drain line repair and replacement
Sewer line augering and rooter service
All drain cleaning services
Gas lines repaired and gas lines installed
Kitchen and commercial property remodels and additions
Commercial Water heaters repaired and installed
Commercial wall hung toilets, wall hung urinals install and repair
Sloan and Zurn commercial flush valve repairs
Mixing valves
Recirculation pumps
Commercial kitchen faucet, sink, and drain installs
Trustworthy Commercial Plumbing Gwinnett County, GA Specialist
A broken plumbing can be a major concern for a business. At can cause inconvenience to customers and employees and it can adversely affect productivity. Whether its a broken sewer line, a clogged toilet, or a flooded basement, issues like these are bad for business. Hiring a commercial plumber in Gwinnett County, GA  is not only advisable but necessary. Residential plumbing is not the same as commercial plumbing. The former is simple while the latter is complex. This complexity calls for skilled personnel with the right tools and equipment.
At PlumberPro Service, our technicians possess a high level of understanding of plumbing systems in commercial buildings. They are experienced in troubleshooting commercial plumbing woes. Their skill and tools enable them to work fast saving you a considerable amount of time and money.
Contact today for a free onsite estimate appointment during normal business hours. Or call us anytime day or night for 24 hour 7 days a week emergency plumbing response.
Call (706) 224-1385 now!