Whole House Repipe Specialists in Gwinnett County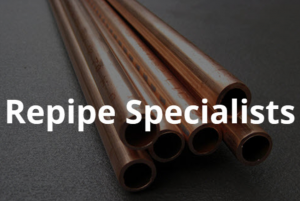 Gwinnett Plumber Pro Service is the premiere whole house repipe specialist in Gwinnett County, GA & surrounding areas. Repiping an entire house is one of the most difficult things in plumbing, so it's absolutely critical you choose an experienced, professional plumber that will do the job right the first time. Look no further for a true whole house repiping plumbing expert. Gwinnett Plumber Pro Service has completed many house repiping projects throughout the Gwinnett County region with complete customer satisfaction every time. Call us today to schedule service with one of our repipe specialists.
Things to Know Before Repiping a Home
First of all, what exactly is whole-house repiping?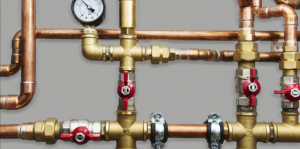 Whole house re-piping involves the complete replacement of the supply and drain lines of a plumbing system. It's a complex task that requires careful planning and the skills of a licensed, experienced repipe specialist in Gwinnett County, like the ones you find at Gwinnett Plumber Pro Service.
It's not just about installing and connecting your pipes, there are permits that need to be obtained and plumbing inspections that need to be passed. You need the reliable, professional repipe specialists, like Gwinnett Plumber Pro Service in Gwinnett County, to see you through the entire repipe project from start to finish.
How do I know if I need to re-pipe my house?
Have you started to notice a decrease in water pressure in the fixtures around your home? Does it take longer than usual for your washing machine or bathtub to fill up? Noisy pipes, discolored water, leaks and odd smells coming out of your drain are all potential signs that it may be time to consider a whole-house re-pipe. If you see or hear any of the following red flags, it's time to call Gwinnett Plumber Pro Service for a consultation on your possible plumbing re-piping job.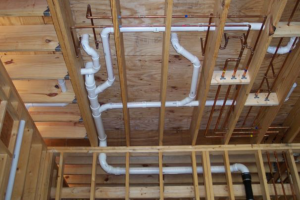 Planning on remodeling your kitchen and bathrooms? That is a great time to consider calling the plumbing repipe specialists at Gwinnett Plumber Pro Service. Removing old plumbing fixtures like bathtubs, showers and sinks exposes both water supply and sewer drain pipes in your floors and behind your walls. Take advantage of that exposure and have our repipe experts inspect and replace your aging galvanized or copper pipes with new state-of-the-art PEX piping.
PEX pipes (also known as cross-linked polyethylene tubing) are flexible, plastic pipes that can be fed into and through your walls with the need to remove much less of the sheetrock or floorboards in the process. PEX meets all building codes, and generally carries a long warranty.
Noticing water leaks around the foundation of your home? That could be a sign of deteriorating water supply or sewer line. In homes that are twenty years or older, it may be time to consider the long-term value in a whole-house re-pipe. Give the repipe experts at Gwinnett Plumber Pro Service a call first, they've been the top repipe specialist in Gwinnett County for many years and have an impressive collection of five-star reviews.
Need a Whole House Repipe in Gwinnett County?
Your home may need a repipe if you detect leaks or discolored water in your sink, shower, bathtub or spa. Gwinnett Plumber Pro Service has highly-trained Gwinnett County plumbing technicians that can tackle the biggest plumbing jobs there is of whole house plumbing repipe.
Have rusty or discolored water? 
Rust within the pipes is also transferred to your water that you are bathing in or worse—drinking. Eventually, the rust will eat completely through the iron pipe, and you will experience leaks or total failure. You should consider repiping your home if you detect these tell-tale signs in your Gwinnett County area home.
Does you house have galvanized piping?
Many years ago, the building and construction industries used iron or galvanized pipes throughout the Gwinnett County region. Galvanized, iron or zinc-coated pipes begin to deteriorate as homes continue to age, resulting in the pipe being eaten from the inside out. If your Gwinnett County home has galvanized, iron or zinc coated pipe give us a call, we can help.
Are you experiencing low water pressure?

The low water pressure you feel might actually be due to a decreased volume of water. As galvanized pipes age, the rust and corrosion cause the inside diameter of the pipe to close off, restricting the flow of water. At the same time, the reduced water volume in the system is not sufficient to supply multiple plumbing fixtures at the same time. We have been re-piping Gwinnett County homes for many years, and we have seen this common problem solved by a single repiping job.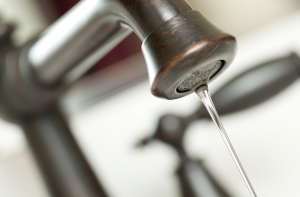 Have problems running more than one fixture at a time? 
If your water temperature changes drastically when another fixture is turned on or off this is a sign of a problem with your pipes.
Have you experienced slab leaks?
Often, the best time to perform a whole house repipe on your property is when you encounter a slab leak. We have the ability to isolate the plumbing problem and just repipe 1 specific area. However, often Gwinnett County homeowners have found it beneficial to do the entire job at that time. It might just end up saving you a lot of time and money in the long run.
Repipe Your Gwinnett County Home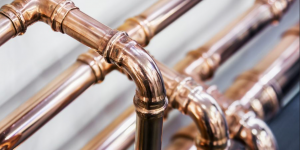 Repiping your home can be an involved and expensive plumbing project, depending on the size of the job. Often, it can end up saving you money compared to alternatives like extensive water damage from burst, rusted or leaking pipes.
Call Gwinnett Plumber Pro Service, the experts in re-piping Gwinnett County' homes. We are fast, affordable and experienced. Whether you have repipe problems inside your home, in the attic, outside or even under the house, call Gwinnett Plumber Pro Service has the experience and know how to do the repipe job done right, the first time.
Whether you are in need of re-piping, pipe clean out, pipe installation or pipe repairs you can count on Gwinnett Plumber Pro Service to treat you fairly and honestly and to help protect the integrity of your Gwinnett County home. Our Gwinnett County repiping experts will conduct an initial screening to determine the best method for repairing your home plumbing. Our Gwinnett County plumbing technicians will then bring the highest-quality materials to the site to repipe your home and make your plumbing work as good as new again.
About Plumbier Pro Service
Gwinnett Plumber Pro Service has been providing re-piping services in Gwinnett County for many years. Gwinnett Plumber Pro Service cares about treating customers ethically and re-piping your home at a fair price. Sure you could go with any plumbing contractor in Gwinnett County but do they bring top quality and value to every Gwinnett County repiping job as we do? Our main concern is our customers' satisfaction, and our 5 star reviews back it up.
Outstanding Repipe Plumbing Service
When you call Gwinnett Plumber Pro Service, we answer our phones with responsive, staff members who are highly-trained and knowledgeable about plumbing and repipe issues. Call us today at (706) 224-1385 to discuss the problems you're having with your pipes and set up an appointment today for repiping your Gwinnett County home.
Best House Repipe Specialists in Gwinnett County
Gwinnett Plumber Pro Service is the Best house repipe specialist in Gwinnett County. Our highly experienced team of repipe plumbers can guide you through any issues needing a whole house repipe. When you call Gwinnett Plumber Pro Service, you are calling Gwinnett County' Best Plumber. Call today to schedule an appointment with an Gwinnett County repipe expert.