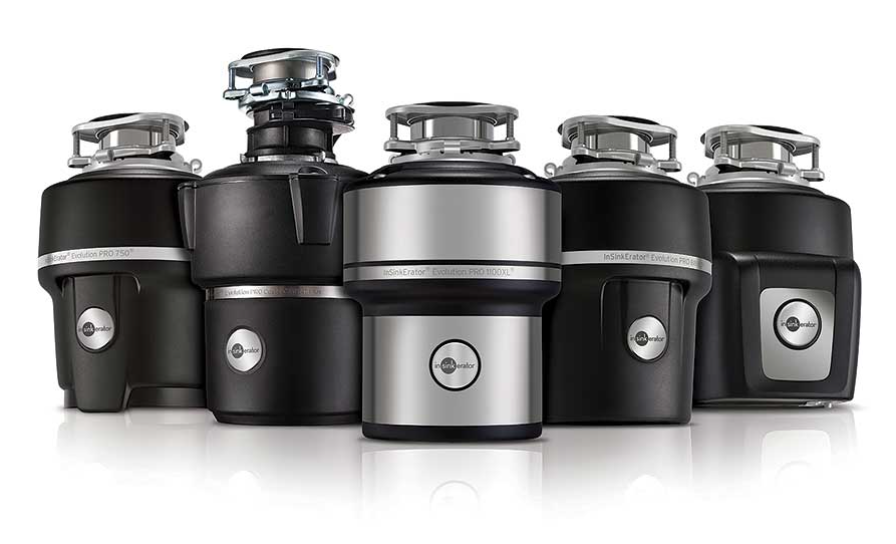 Do you have a garbage disposal that needs to be repaired or upgrading? Perhaps you want to install a new disposal? The plumbing professionals at Gwinnett Plumber Pro Service are ready and qualified to help.
When picking out a disposer you can pick out any brand you want. Most new homes built today come with the basic inexpensive disposer. When homeowners decide it is time to replace, they usually ask what should I replace it with? We recommend replacing it with a model in the Insinkerator PRO Series. They have five models to choose from and all will fill more than the basic needs of most Gwinnett County' homeowners. When buying the Insinkerator PRO Series through a professional plumber, like Gwinnett Plumber Pro Service of Gwinnett County, they will come with at least ¾ to 1.1 Horsepower and a 6 to 12 Year Warranty, Auto Reverse Grinding Chamber, Anti-Microbial Baffle and most important of all, it's quiet. With the Insinkerator Pro disposals you can send down the potato peels, orange peels and all the things that you were afraid to put down your disposal before. As always remember to run water when the disposer is running and run until you cannot here it grinding anymore, then turn off the disposer and run the water to clean the disposer for a few minutes while the water carries the debris down the drain. Good Luck and Happy Disposing.
Call Gwinnett Plumber Pro Service of Gwinnett County for all of your garbage disposal needs.