Residential and Commercial Plumbing Services in 30519
Skilled plumbers providing proficient plumbing services to the entire 30519 area
Gwinnett Plumber Pro Service provides effective plumbing services in a timely and professional manner to the 30519 area. We have a complete understanding of the plumbing issues in the 30519 area. We are familiar with all major brands of plumbing fixtures, plumbing equipment & water heaters. Whether you need to fix a plumbing leak, unclog a toilet, repair a water heater, or fix a kitchen faucet, call our skilled and experienced plumbers at (706) 769-7761.
Licensed, certified & highly trained for the 30519 area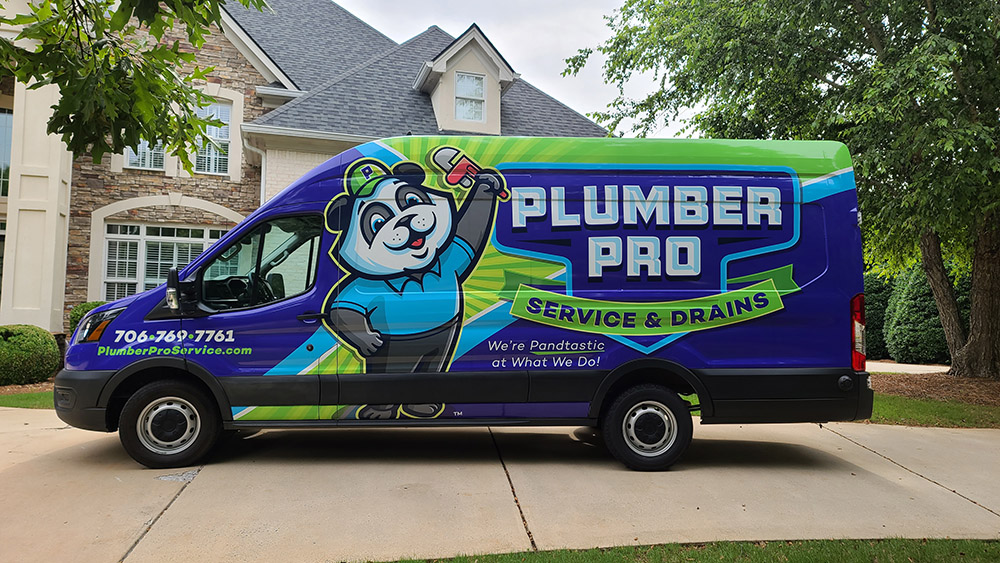 Gwinnett Plumber Pro Service is a locally owned and operated by Sam Ivey (Georgia Master Plumber – License # MP210274). As a well-established plumbing company that services the 30519 area, Gwinnett Plumber Pro Service ensures that all our plumbers have gone through extensive background checks and are fully licensed & insured.
At Gwinnett Plumber Pro Service continuing education is a high priority. We are constantly training our people and staying up to date on the latest plumbing trends and new technology in the plumbing industry. Homes & businesses in the 30519 area can rest assured that when the call on Gwinnett Plumber Pro Service to solve their plumbing problems all of the work will be done in the correct way. It is easy for anyone in the 30519 area to see that our reviews throughout the Internet.
We Provide the Following Plumbing Services in the 30519 Area:
Pipe Repairs in 30519
You can count on Gwinnett Plumber Pro Service to provide fast & effective pipe repair services to the 30519 area
We have on-call plumbers available for your pipe repair emergencies. Taking care of pipe repair emergencies is one of the most rewarding aspects of our job. We will make sure that your pipe problem gets the prompt and professional attention it deserves.
If you are beginning to notice the need for a pipe repair in your home or business, it may help to be aware of some common signs associated with damaged pipes.
These include:
Rust and corrosion in aging pipes, usually marked by discoloration.
The strain on pipes caused by high and excessive water pressure.
Seals are broken around the water connectors of aging appliances.
Deteriorating pipe joints.
Appliance water connector leaks.
Clogged drains causing pipes to burst.
Extreme temperature changes causing your pipes to expand and contract, and eventually fracture.
The intrusion of tree roots into your pipes, marked by decreased water pressure and wet patches in vegetation near trees.
Toilet Repair 30519
Gwinnett Plumber Pro Service provides complete toilet repair & toilet replacement to the 30519 area.
There are very few things are worse than a clogged toilet with the potential to overflow.
There are many reasons a toilet may clog, including the following:
Trying to flush items that shouldn't be flushed, such as hair, napkins, diapers, paper towels, feminine products and more.
Flushing too much toilet paper at once.
Deteriorating pipes that prevent waste from passing through to the main sewer line.
Not taking care of any plant or tree roots that could have made their way into your pipes.
Helpful Plumbing Tips
At Gwinnett Plumber Pro Service, we provide fast reliable plumbing service to the 30519 area, but we also want to give the people in the 30519 area some helpful advice on how to prevent clogged toilets.
Be careful what you flush down the toilet.
Keep a trash can in each bathroom for proper disposal of things like cotton balls, tissues, feminine products, diapers, wipes and similar items.
Use courtesy flushes to help prevent flushing too much waste and toilet paper at once.
Leak Detection 30519
Gwinnett Plumber Pro Service provides swift & reliable leak detection services to the 30519 area.
Water leaks cost insurance companies tens of billions of dollars a year and affect countless homes and businesses throughout the 30519 area. They can cause serious harm to both people and building material, and lead to mounting costs to property owners in terms of damage resulting from undetected leaks. Small faucet drips, for example, could be an indication of deeper structural problems with piping, so it's best to contact leak detection plumbers early to help identify and repair the source of the leak. At Gwinnett Plumber Pro Service, it is very satisfying to find plumbing leaks for customers and save them from high water bills and potential property damage.
Avoid the Costly Consequences of Plumbing Leaks
There are many disastrous consequences associated with plumbing leaks left unchecked and unrepaired.
Clogged Drains in 30519 – Drain Cleaning
With clogged drains, it can be especially tricky to determine whether household cleaners will resolve your problem or whether you should seek professional plumbing assistance. Since the buildup from these stoppages can cause damage to your entire plumbing system if left to accumulate, it is best to contact Gwinnett Plumber Pro Service right away, it might end up saving you a lot of money in the long run.
Common Causes of Clogged Drains in 30519
Knowing why clogged drains occur can help you avoid practices that lead to stoppages. For example, a simple activity such as brushing hair over the sink can lead to hair clogging drains and back up normal water flow.
The following are some common causes of clogged drains to watch out for:
Toilet clogs result when you flush things like Q-tips and diaper wipes, which do not dissolve
Inadequate air venting obstructs waste and water drainage in your pipes
The accumulation of unbreakable food particles, cooking oil, and soap scum into the drain pipe lead to clogged kitchen sink drains
When dirt, hair, and skin flakes meld together with soap scum, bathroom sink drains clog up
Extensive Experience for Your Drainage System Issues
Our licensed & insured 30519 plumbers can diagnose your plumbing system's drainage issues. Call on Gwinnett Plumber Pro Service for all of your drain cleaning needs in the 30519 area.
Sewer Line Repair & Replacement Services in 30519
Gwinnett Plumber Pro Service does more than just clean your drains. We offer several sewer services in 30519, such as main sewer line repair, main sewer line replacement and main sewer line cleaning.
We can fix, repair & replace the following issues:
Broken, cracked or collapsed pipe: Pipes have been damaged due to ground shifting, settling, etc.
Blockage: Grease buildup or an object is restricting proper water flow.
Corrosion: The pipe has deteriorated or broken, causing it to collapse and restrict flow.
Bellied pipe: A section of the pipe has sunk due to soil conditions, creating a valley that collects waste.
Leaking joints: Seals between the pipes have broken, allowing water to escape into the surrounding area around the pipe.
Roots in the sewer line: Tree roots have invaded the sewer line preventing flow. Regular drain cleaning will not solve this problem.
Bad pipe material: Often, plumbing pipes are constructed of substandard material that may have deteriorated or corroded.
Slab Leak Repair 30519
Providing Top-Quality Slab Leak Repair Service in 30519
Slab leaks are a big problem for homeowners in 30519. By the time you suspect a leak, it's possible that it may have been there for months or possibly years. Leaks can leave cracks in your foundation and slowly threaten the integrity of your home.
Once you spot a slab leak, call us immediately. Our skilled leak detection specialists use state-of-the-art technology to pinpoint the leak and repair it quickly. Once we know what we are dealing with, we can review our findings with you and come up with the best solution and make sure your home is safe.
Many of our slab leak repair customers want to know what causes slab leaks. Unfortunately, the cause is often out of your hands. Extreme weather can cause pipes to shift or burst. Corrosion also occurs slowly over time. No matter how well you maintain your plumbing, slab leaks are often unpreventable.
Slab Leak Detection
While you do need professionals to repair a slab leak, there are things to look for.
Call Gwinnett Plumber Pro Service if you notice the following:
You hear running water in the walls
There is an unexplained increase in your water bill
Puddles or standing water appear around your foundation
You notice cracks in the concrete slab
Warm or cold spots can be felt on the walls or floor
You notice mold or mildew growing on the walls or floor
Water stains appear for unexplained reasons
Sump Pump Installation in 30519
Sump pumps will solve most basement flooding issues because they are designed to remove water. Sump pumps can be hard-wired into an electrical system or be plugged into an outlet. Many sump pumps are equipped with a battery backup to ensure that the pump will work when the power is out, this is especially important during a severe storm when water is coming in and the power is off.
Call of Gwinnett Plumber Pro Service for all your sump pump replacement & installation needs in the 30519 area.
Backflow Testing & Backflow Prevention 30519
Gwinnett Plumber Pro Service is fully licensed & certified for all of your backflow needs in 30519.
It is important to accurately diagnose the causes of backflow. Backflow takes place when emergency hydraulic events within the public and private water distribution system affect the drinking or potable water supply. Negative or high pressure can cause contaminants to enter potable water pipes.
For example, backflow can occur in the following instances:
A broken water distribution pipe or water main
Drainage from properties resulting from plumbing work
Large quantities of water used by the firefighters during emergencies
Equipment or processes using pressure greater than that of the normal water distribution
Large-scale power outages
Video Pipe Inspection in 30519
Handled by our highly skilled & experienced plumbing inspection plumbers
Our experienced personnel is available to tackle the toughest sewers and help you meet building safety codes with our camera and sewer inspection equipment. Our technicians go through rigorous training programs to ensure that they are always up-to-date with the newest plumbing camera technology and techniques. Our trucks are fully equipped with the latest technology to thoroughly inspect your sewers for any abnormalities. Our skilled staff is fully prepared to perform camera inspections in those challenging spaces requiring delicate technological maneuverability.
The Benefits of Video Pipe Inspection
Our plumbers that service the 30519 area often rely on plumbing cameras to provide sewer inspection. This process essentially involves using a video camera line to assess the nature of plumbing problem. It is one of the most efficient methods for identifying sewer and other plumbing problems.
Some of the advantages associated with applying video pipe inspection in 30519 includes:
Camera inspections allow plumbers to see places they would not be able to navigate themselves, identifying problems in sewers along with their exact locations.
Camera and sewer inspection plumbing enables us to better plan for and addresses impediments through close-up observation, saving you the costs associated with repeat, regular (non-camera) inspections.
With camera inspections, plumbers can discern a variety of issues that might otherwise go undetected. This is especially helpful when you are unsure about the root causes of your plumbing problems.
Camera inspections allow for third party insurance viewing that can prove or disprove plumbing related issues.
Water Heater Repair & Replacement in 30519
Rely on the water heater experts at Gwinnett Plumber Pro Service to solve all of your water heater problems in the 30519 area.
A typical water heater lasts 10 – 15 years. If you want it repaired it is essential to call us immediately when you notice trouble. This is important because neglecting it will only cause more problems. If your water heater is left alone, you will most likely have to replace the entire unit. Repairing your water heater promptly can, therefore, keep it in good shape and avoid the need for replacement. We service all water heater makes and models in the 30519 area, including but not limited to: Bradford White, AO Smith State & Rheem.
At Gwinnett Plumber Pro Service we have built a solid reputation for honesty. If we can repair your water heater we will, but often, a new water heater is needed. If so, we offer complete water heater installations to the 30519 area.
When Do You Need a Water Heater in 30519?
Do you have a feeling something is wrong with your water heater, but don't know if you should call a plumber?
Here are some signs to look for to decide if you need plumbing assistance:
The water is much hotter than it should be
You notice a strange smell or odor coming from the water heater
You tend to have very little hot water
Water is leaking from the water heater
Your water heater just produces lukewarm water; the water isn't adequately heated
The hot water is strangely or abnormally colored
If you are experiencing any of the above issues with your water heater in the 30519 area call Gwinnett Plumber Pro Service today.
Plumbing Fixture Repair & Replacement in 30519
Depend on the Licensed plumbing professionals at Gwinnett Plumber Pro Service for all of your plumbing fixture repairs & replacements in the 30519 area.
We have successfully completed hundreds of plumbing projects in and around the 30519 area over the years. Our certified staff can upgrade your plumbing system and install bathroom and kitchen fixtures. Whether you need a small repair or complete replacement, we provide quality products and workmanship.
Our customers in the 30519 area replace plumbing fixtures for various reasons such as remodeling, beautifying their living spaces, increasing energy efficiency, or replacing unsafe or outdated fixtures. Keep in mind that it can be very helpful when your plumbing company can offer plumbing appliances and fixture services covering a variety of implements, with warranties from reliable manufacturers.