Gwinnett Plumber Pro Service in Dacula Ga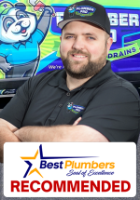 Have you ever had a plumbing emergency that needed professional attention? Are you searching for the most qualified plumber Dacula has to offer? Then look to Gwinnett Plumber Pro, voted best plumber in Dacula Ga by BestPlumbers.com.
Gwinnett Plumber Pro has been serving the Dacula area for over 20 years. Their experienced staff is knowledgeable and courteous, always providing excellent service with a smile. We can do everything from water heater repair, leaky faucets, plumbing fixtures, garbage disposals, kitchen faucets, and sink installation! Plus, we offer same-day service and 24/7 emergency repairs, so you can immediately get help.
Their commitment to customer satisfaction makes them stand out from the competition. And their services are backed by a satisfaction guarantee, so you know your job will be done right the first time. Gwinnett Plumber Pro is more than just a plumbing company; they're your neighbors who understand the importance of having reliable plumbing services in your community.
Affordable Dacula Plumber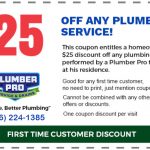 At Gwinnett Plumber Pro, we strive to provide the best plumbing services in Dacula, GA. Our team of experienced plumbers has over 20 years of experience in the industry and can handle various plumbing needs. From slab leak detection to water heater services, our team has the know-how and knowledge to get your job done right the very first time.
We understand that plumbing emergencies require prompt attention, and our technicians are available 24/7 for emergency calls. With a 95% customer satisfaction rating, you will receive quality service when you choose us.
As Dacula plumbing contractor specialists, we are dedicated to providing top-notch services at competitive prices. We use the highest quality tools and materials for all our jobs and guarantee that all work is completed according to industry standards.
Our team is knowledgeable about all plumbing systems and can quickly diagnose any problems you may have. We also provide preventative maintenance services to help keep your system running smoothly for years.
Regarding your family's safety and comfort, don't take chances with just any plumber – trust Gwinnett Plumber Pro! Our commitment to excellent service is evident in every job we do, and we are confident that you won't find better service anywhere else in Dacula or surrounding areas. So let us show you why we are the best plumber in town! With our wide range of emergency plumbing services, no job is too small or big for us – contact us today for an estimate!
Dacula Emergency Plumbing Services
Our licensed plumbers are experienced in tackling a wide range of commercial plumbing emergencies and repairs. From water heater installation to plumbing repair, our team has the skills and expertise to do the job correctly.
We understand the importance of getting your plumbing system up and running quickly. That's why we're available 24/7 for any emergency plumbing needs. Our helpful staff is always here to help with any issue you have, no matter how big or small. With Gwinnett Plumber Pro, you can rest assured that your home or business will be handled quickly and efficiently.
At Plumber Pro Service We Provide Complete Plumbing Services for Dacula, GA – Including:
Water Heaters
Getting a new water heater installed is an essential step for any home. However, it's a significant investment, and it pays to have the work done right. That's why Gwinnett Plumber Pro offers quality water heater installation services across Dacula, GA.
We know that your time is important, so we strive to provide fast and reliable service with minimal disruption to your daily life. We'll get your job done quickly and accurately so you can return to enjoying the comfort of hot water in your home again.
To make sure you get the best experience possible, we also offer follow-up maintenance services after every installation project. You can rest assured that your new water heater is installed correctly and ready for years of use. Now onto drain cleaning services – one of the most important aspects of plumbing maintenance!
Drain Cleaning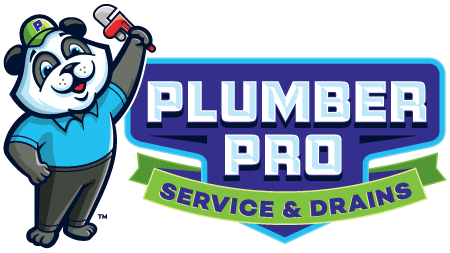 Gwinnett Plumber Pro provides comprehensive drain cleaning services and complete septic pumping solutions. Our plumbing experts have experience with all types of plumbing pipes, and they can inspect, clean, and repair any drain lines on your property.
We offer a free comprehensive estimate before any work begins. We're dedicated to providing quality service that exceeds customer expectations at an affordable rate. So if you're having trouble with clogged drains or need help with a septic system, call us for reliable service that won't break the bank. We'll be there to restore your property to functioning in no time.
We understand the importance of having clean drains and functioning plumbing systems. That's why we work to provide our customers with the best service possible—so they can enjoy peace of mind knowing their home or business is well cared for. And when it comes time for toilet repairs…
Toilet Repairs
Our experienced team of technicians can tackle any toilet plumbing issue. Whether you're dealing with clogs or leaks, we have the skill and know-how to fix them quickly and efficiently. We also provide kitchen sinks, bathroom fixture repair, and bathroom remodels. All our services are done with a professional attitude and attention to detail.
We make sure all our clients have a hassle-free experience when it comes to plumbing repairs. Our team takes the time to answer any questions, so you feel confident in our services before the job starts. So when it comes to your home's plumbing system, count on Gwinnett Plumber Pro to get the job done right every time.
Sewer Line Repair
Gwinnett Plumber Pro understands the importance of repairing your sewer line quickly and correctly. That's why we offer an excellent sewer service with a credible master plumber and a crew of expert plumbers with years of experience.
Our team of plumbers can handle any repair job, no matter how large or small. From unclogging drains to repairing broken pipes, our technicians will do the job right the first time.
We'll also inspect your sewer lines for any other potential problems before they become major issues. Our commitment to providing fast, reliable sewer line repairs at a fair price makes us the preferred choice for plumbing services in the Gwinnett area. So the next step of our services is sewer line repair.
Gwinnett Area Plumbing
Gwinnett Plumber Pro is the best plumber in Gwinnett County, GA. We have over 20 years of experience and are well-equipped to handle all your plumbing needs. We specialize in various plumbing services, including commercial plumbing services, septic tanks, city water line installation, gas piping, and bathroom sink installation. With an impressive 98% customer satisfaction rate, you can rest assured that you are getting quality work at competitive prices.
When it comes to any plumbing job in the Gwinnett area, you can trust Gwinnett Plumber Pro to get the job done right the first time. Our team of professionals has extensive knowledge about all aspects of plumbing and will ensure your plumbing work is done on time and within budget.
We offer 24/7 emergency service and provide free estimates for any job needed. Plus, all our work is backed by a 100% satisfaction guarantee, so you know there's no risk involved when hiring them for your next project.
Frequently Asked Questions
Are There Any Discounts Or Special Offers?
It's a common question and one that many people have when considering a service. But, of course, everyone likes to save money where they can, so looking for special deals is natural. Luckily, Gwinnett Plumber Pro has got you covered with affordable plumbing.
We offer discounts on select services and products and seasonal deals that can help you save even more. These exclusive offers make getting the necessary plumbing services easy while staying within your budget. We also provide flexible payment options that simply pay for the work you need without breaking the bank.
Whether it's an emergency repair or an upgrade project, Gwinnett Plumber Pro has covered you with its wide range of discounts and special offers. With these deals, you can rest assured knowing you'll get quality service while saving money.
Is There A Minimum Charge For Services?
We understand how essential it is to know what your costs will be. Rest assured, we offer competitive rates with no hidden fees or surcharges.
At Gwinnett Plumber Pro, we strive to provide top-notch plumbing services at an affordable price. From minor repairs to major renovations, we guarantee quality workmanship and unbeatable customer service at an unbeatable price.
We understand that money can be tight, and sometimes unexpected expenses arise. That's why we offer flexible payment plans and special discounts, so you can get the plumbing services you need without breaking the bank. So whether you're looking for maintenance and repair services or complete renovations, we have the solution!
How Long to Get An Appointment?
Getting an appointment with Gwinnett Plumber Pro Best Plumber Dacula Ga can be quick and easy. With their fast and reliable service, you can get an appointment quickly. Imagine the comfort of knowing that your plumbing needs will be taken care of quickly and efficiently.
Their customer-focused approach helps ensure that every customer gets the best service possible. From scheduling appointments quickly to providing professional advice on repairs and installations, they strive to ensure everyone is satisfied with their experience.
So if you're looking for a reliable plumber in Dacula, GA, Gwinnett Plumber Pro is a perfect choice! Get in touch today to schedule your appointment – it's as easy as that!
What Type Of Payment Do You Accept?
We've got you covered. At Gwinnett Plumber Pro, we accept a variety of payment options. From credit cards to cash, we make it easy for you to pay for our services.
When making payments with us, you can ensure your information is safe and secure. Our friendly staff would happily answer any questions and help guide you.
How Do I Know If I Need A Professional Plumber Or If I Can Do The Job Myself?
Deciding whether or not you need a professional plumber is a challenging decision, but it can be done with some knowledge and insight. Knowing when to call in the pros is essential for any homeowner or business owner who wants to save money on repairs and avoid costly mistakes.
It's important to understand that plumbing systems are complicated and often require specialized tools, materials, and expertise. DIY plumbing projects may sound appealing, but they can quickly become overwhelming if you need the right skills or knowledge.
If the project is too large, complex, or time-consuming, then it's time to call in a professional. Professional plumbers can also help diagnose issues with your plumbing system beyond what the average person can identify.
Before calling in the pros, it's worth time to research and troubleshoot the problem yourself. Fundamental problems with toilets, sinks, and faucets can be solved with simple steps. However, if you're still struggling after trying these steps, it's time to call a professional plumber who knows how to handle more complicated tasks like replacing pipes or diagnosing leaks.
Plumbing Repair Specialists
No one likes to be stuck with a plumbing issue. That's why the team at Gwinnett Plumber Pro is here to help. We've been providing top-notch plumbing services in Dacula for years, and we're proud to offer discounts and other special offers for our customers.
You can rest assured knowing that you'll get an appointment quickly—in most cases, within 24 hours. Plus, we accept various payment methods, including major credit cards, checks, and cash.
We have all the necessary tools and knowledge to ensure that your plumbing problems are fixed correctly the first time around—and that they don't cause any future headaches or heartaches!
Gwinnett Plumber Pro is here for all your plumber services in Dacula! We guarantee quality service every time, so you never have to worry about being left with a mess on your hands again. So next time you need a plumber, trust us—we'll make sure things are flowing smoothly again soon!
We offer plumbing Dacula GA services for these neighborhoods: Apalachee Heritage, Apalachee Plantation, Apalachee Woods, Auburn Station, Austin Glenn, Belfaire, Belmont Park, Bright Water, Brooks Farm, Carriage Gate, Chandler Woods, Charleston Park, Dacula Bluff, Dacula Crossing, Del Mar Club, Fence, Hamilton Mill, Hamilton Mill Parc, Harbins Landing Estates, Hills at Hamilton Mill, Ivey Chase, Ivey Springs, Lakeview at Hamilton Mill, Mill Creek Landing, Mill Creek Plantation, Nichols Landing, Oaks at Apalachee Farms, Oaks at Gwinnett Place, Pine Ranch, Preserve at Harbins Ridge, Providence, River Oaks, Rivershyre, Terraces at Appalachee Farms, The Glens at Apalachee Woods, The Oaks at Coldwater Creek, The Oaks at Apalachee Farms, The Preserve at Ewing Chapel, Thornwood, Twin Branches, Wildwood at Meadowgate, Windsong Plantation, Wolf Creek, Woodland Hills.
Schedule an appointment with us and we will show you firsthand what customer focused plumbing repair & drain cleaning service in Dacula , GA is all about.
We Provide Plumbing Service to All of Dacula, Georgia