Voted Best Plumber Lawrenceville Ga
Gwinnett Plumber Pro Quality Plumbing Service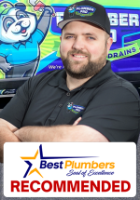 If you've ever had a plumbing problem or a plumbing emergency, you know how important it is to find the right plumber in Lawrenceville, GA. Unfortunately, one in five households has experienced some plumbing issues in the last year.
That's why it is essential to have the best professional help available when you need it. Gwinnett Plumbing Pro has provided homeowners with expertise and reliable service for years.
From broken pipes to clogged drains, our certified plumbers are ready to tackle any job, big or small. With advanced equipment and knowledge of local codes and regulations, we can get your plumbing back up and running quickly and safely. Plus, we provide same-day service, so you won't wait for days.
At Gwinnett Plumbing Pro, our mission is simple: to make sure our customers feel cared for with top-notch workmanship and friendly customer service.
Emergency Plumber Lawrenceville Ga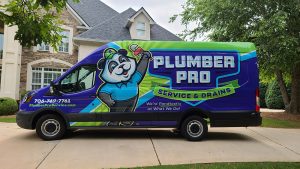 Plumbing emergencies can be stressful, so we provide fast and reliable solutions. So no matter your plumbing needs, you can count on us to finish the job right the first time.
We understand the importance of customer service and work to provide our clients with the best possible experience. With prompt response and 24/7 emergency services, we are always here when you need us.
Our plumbers go  the extra mile by advising on how best to maintain your plumbing systems after the repair to avoid future issues. This kind of customer care is invaluable as it enables homeowners to be proactive about their home's plumbing needs instead of waiting until a problem arose.
At Plumber Pro Service We Provide Complete Plumbing Services for Lawrenceville, GA – Including:
Plumbing Repair and Installation: Quality Solutions for Every Need
The sound of rushing water, dripping from a leaky pipe, can fill the air with a sense of dread. It's enough to make anyone stop in their tracks and realize that something has gone wrong in their home. But for those living in Lawrenceville, GA plumbing repair is only a phone call away.
At Gwinnett Plumbing Pro, we have expert technicians ready to help you with any service plumbing problem you may face. Whether it's fixing a broken water line, dealing with burst pipes or garbage disposals, we are well-equipped to handle whatever comes your way. Our drain experts can also help you clear out any clogs or blockages that might be causing your pipes to back up or slow down.
To make sure that your plumbing problems are taken care of quickly and efficiently, here are 4 steps we take:
1. Assess the situation and determine the source of the problem
2. Develop a plan of action to repair the issue
3. Execute the repairs using quality materials and tools
4. Test all systems following repairs to ensure proper functioning
We understand how important it is for your plumbing system to work properly so you can get back to living your life without worrying about possible leaks or other issues arising again anytime soon. That's why we strive to provide top-notch service and always guarantee our workmanship for any repair services rendered!
Fast and Effective Water Heater Services: Providing Hot Water On-Demand
Water heaters are essential for any home. Hot showers, kitchen sinks, and washing machines are the source of hot water. Gwinnett Plumbing Pro offers a variety of services related to water heaters.
We can handle it all, whether it is a new installation, repair, or replacement. Besides that, we also provide faucet installation, leak detection, and kitchen plumbing repairs.
These services help maintain the efficiency and longevity of your water heater. Therefore, monitoring any signs indicating a problem with your water heater is essential.
Some signs include loud noises from the system or rusty-colored water coming out when you turn on the tap. If you notice these signs, contact a Gwinnett Plumbing Pro as soon as possible for inspection and repairs.
When choosing a plumber for your water heater needs in Lawrenceville, ga, consider their experience and reputation before making any decisions. You want someone reliable and knowledgeable about the latest technology related to water heaters so that you can get the most efficient service available. With the right plumber by your side, you can rest assured that your hot water needs will be handled quickly and effectively.
With proper maintenance or repair services from an experienced plumber in Lawrenceville, ga, problems with your water heater can improve over time, leading to expensive replacements or costly repairs.
So don't wait until it's too late! Instead, contact Gwinnett Plumbing Pro, a licensed professional, to ensure your hot water system runs smoothly and efficiently.
Complete Drain Cleaning Services for Your Home or Business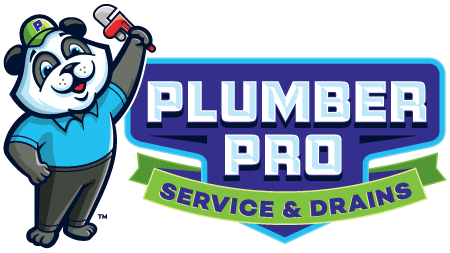 Clogged drains are a common problem for homeowners in Lawrenceville, GA. Drain cleaning is necessary for all clogged drains, ranging from cleaning to pipe repair. Clogged toilets are also a common issue.
While these issues can often be solved with a plunger, other times, professional help is needed. Luckily, Gwinnett Plumbing Pro in Lawrenceville offers drain cleaning services to help unclog your toilet or drain.
Leaky toilets can also cause significant problems if not addressed quickly. It's essential to have any plumbing issue addressed as soon as possible to avoid further damage and costly repairs down the road. A professional plumber can accurately diagnose the problem and devise the best solution for you.
Transitioning into the next section, toilet repair is an important service that should be handled by a professional plumber like us who has experience fixing plumbing issues in Lawrenceville, GA.
Don't Let a Leaky Toilet Ruin Your Day – Contact Gwinnett Plumber Pro
The need for toilet repairs can never be underestimated. Broken pipes and leak detection are common issues that require a professional plumber to assess. Gwinnett Plumbing Pro has the experience and expertise to diagnose and repair any plumbing issue. Our attention to detail and customer satisfaction guarantee quality services every time.
From minor issues like clogged toilets and running toilets to more severe problems such as broken pipes, plumbers in Lawrenceville, GA, are well-equipped to handle any situation. We have the latest tools and technology to troubleshoot, diagnose, and fix plumbing issues.
Hiring a qualified professional in Gwinnett County Ga for your toilet repair needs is essential as they have the knowledge and expertise needed to provide quality services every time. With their help, you can rest assured that your home's plumbing system is safe. From fixing leaks and clogs promptly to diagnosing complex plumbing issues accurately, Gwinnett Plumbing Pro ensures everything runs smoothly again in no time.
A good plumber provides peace of mind knowing that your home's plumbing system is functioning correctly again. Moving forward with plumbing repair can revitalize your home or business for years to come.
Frequently Asked Questions
What Is The Cost Of Plumbing Services In Lawrenceville Ga?
Finding a plumber can be stressful. It's important to know what the cost of plumbing services is in your area. Lawrenceville, GA is no exception. Knowing the cost of plumbing services in this area ahead of time can help you make an informed decision and ensure you get the best service available.
When researching different companies, it's important to look out for any hidden fees or charges that may not be included in the initial estimate. Be sure to read through all paperwork thoroughly before signing any contracts or agreements. Additionally, make sure you understand exactly what services are included in the quote and what is not covered by the company should something go wrong with your project down the line. Taking all these factors into consideration will help ensure that you get quality plumbing services at an affordable price in Lawrenceville, GA.
No matter what type of plumbing project you're looking for, calling Gwinnett Plumbing Pro ahead of time can help save time and money in the long run. By knowing how much plumbing services typically cost in Lawrenceville, GA, you'll be able to make an informed decision and get the best value for your money.
Are There Any Discounts Or Deals Available For Plumbing Services?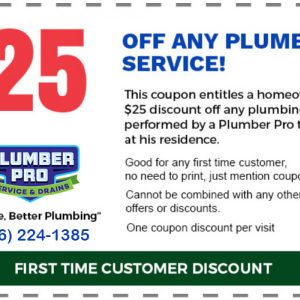 Are discounts or deals available for plumbing services? Plenty of people ask this question. It's a valid one too. In today's economy, every penny counts. So, it's only natural to look for ways to save money on essential services like plumbing.
The good news is, with us there are several options available for finding discounts or deals on plumbing services. At Gwinnett Plumbing Pro, we offer discounts for seniors, veterans, and first-time customers, as well as special offers for services like drain cleaning or water heater installation.
How Long Will It Take To Complete A Plumbing Repair Or Installation?
When it comes to plumbing repairs and installations, it's often hard to know how long the process will take. Whether you're dealing with a small leak or a major overhaul, you're likely wondering how much time it will take for the job to be done. After all, no one wants to wait days on end for their plumbing system to be fixed.
The truth is that there's no one-size-fits-all answer, and the timeline largely depends on the complexity of the project:
If you have a minor repair or installation, such as replacing a single fixture, a water line repair or fixing a leaky pipe, then it could take as little as an hour.
On the other hand, if you're dealing with more extensive work like replacing an entire plumbing system or installing new fixtures throughout your home, then it could take days or even weeks.
Your best bet is to consult with Gwinnett Plumbing Pro! We can provide an accurate estimate of how long the job will take and also able to give you advice on what needs to be done and what materials are needed to complete the job. Here are some tips for finding a reliable plumbing team:
Ask friends and family members for recommendations
Make sure they have insurance and valid licenses
Read online reviews from past customers
Get quotes from several companies before making your decision
Finding the right plumber can make all the difference when it comes to getting your plumbing repairs and installations completed quickly and efficiently. With an experienced professional on your side, you'll have peace of mind that your project will be completed in no time at all.
Are There Any Environmentally Friendly Plumbing Options Available?
Yes, there are environmentally friendly plumbing options available. Plumbers now use low-flow fixtures to reduce water usage, such as low-flow toilets and showerheads. This can save thousands of gallons of water per year. Additionally, certain materials used in plumbing such as pipes and fittings can be made from recycled sources and other eco-friendly materials. Here is a list of some of the green plumbing options:
Low-flow toilets
Low-flow showerheads
Eco-friendly materials for piping and fittings
These green options help reduce the amount of water we use on a daily basis, helping us conserve natural resources while also saving money in the long run. Installing these fixtures requires professional expertise and should only be done by a qualified plumber. Furthermore, they must be properly maintained to ensure their efficacy and efficiency over time.
When choosing a plumber for your next project or repair, consider looking into one that offers green alternatives to traditional plumbing practices. These methods often provide an improved quality of life with regards to comfort and convenience while reducing our overall environmental impact as well as long term costs associated with energy consumption.
Are There Any Warranties Offered On The Plumbing Services Provided?
Customers want to know that plumbing contractors stand behind their services. Warranties are a great way to ensure customers have peace of mind when looking for plumbing services. When it comes to plumbing in Lawrenceville, Ga., there are a few options available when it comes to warranties.
Many plumbing companies offer warranties on the products they use and the labor they provide. This may include parts, fittings, and labor for a certain amount of time after the project is completed. Some companies may also offer coverage for any unexpected issues that arise during or after installation.
It's important to understand the details of any warranty before committing to a specific company. It's also important to ask questions about what types of coverage are provided and how long the warranty lasts. If a customer is not satisfied with the answers they receive, they should look elsewhere for their plumbing needs.
Making an informed decision can save money and headaches down the road, so it's worth taking some time to research different companies and ask plenty of questions before settling on one particular service provider.
Finding an Expert Plumber in Lawrenceville Ga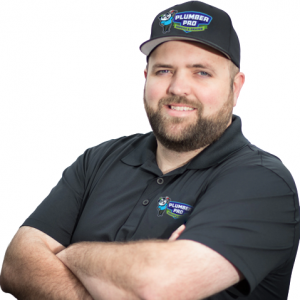 We all need plumbing services occasionally. But finding a Lawrenceville plumber can be a daunting task. You want someone you can trust and depend on who will provide quality service at an affordable price. Knowing the cost, available discounts or deals, estimated time to complete a repair or installation, environment-friendly options, and warranties offered are all critical factors when selecting a plumber.
Finding the best plumber in Lawrenceville doesn't have to be a challenge. Considering the cost, discounts or deals available, estimated completion time, environment-friendly options, and warranties offered.
Professional Lawrenceville Plumbing Service
Gwinnett Plumbing Pro offers professional plumbing services in Lawrenceville, GA. Our experienced, licensed plumbers can handle all your plumbing needs. Every job is manageable, from water heater installation to sewer pipes and sump pump repair.
We understand the importance of customer service and work to provide our clients with the best possible experience.
We take our commitment to customer satisfaction seriously. Our team takes great care in ensuring we deliver quality results every time. We use the highest quality products and materials for our services so that your plumbing system will last for years.
To learn more about our services or schedule an appointment today, contact us now! Transitioning into the next section on emergency plumbing services, you won't want to wait when a pipe bursts or a hot water heater fails – call us immediately!
We Provide Plumbing Service to All of Lawrenceville, Georgia
Here is a current list of the neighborhoods in Lawrenceville GA we service: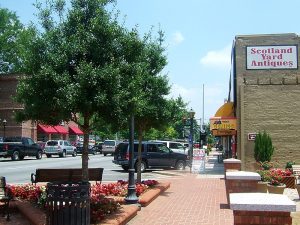 Alcovy Club, Alcovy Falls, Amberly Hills, Ansley Brook, Ashton Place, Ashley Woods, Atkinson Park, Avalon Forest, Barimore, Bart Johnson Road, Bethesda Place, Bethesda Woods, Bramlett Farms, Brentwood Gates, Bridle Point, Brookwood Corners, Brookwood Manor, Castleaire Springs, Cedar Valley, Chandler Creek, Chandler Forest, Collins Hill Heights, Connemara, Coventry Green, Creekside Manor, Cross Ridge Estates, Dacula Bluff, Davis Mill Woods, Devonshire Park, Dove Crossing, Edgewater Estates, Emerald Forest, Ewell Colony, Forest Hills, Foxfire, Freeman Crossing, Giverny, Governors Walk, Great River at Tribble Mill, Green Bridge Creek, Grey Stone Manor, Hampton Rhoades, Harbin Oaks, Harvest Ridge, Hillcrest, Horizon Ridge, Hunters Cove, Huntington Landing, Ivy Creek Walk, Jamestown, Kings Hill, Knights Bridge, Knollwood Lakes, Lake Washington Plantation, Lanier Northwest, Lawrenceville, Leeward Walk, Madison Landing, Martins Chapel Grove, Meadow Trace, Melbourne Place, Miramonte Hills, Montague Place, Morningview, Mulberry Woods, Northdale Condominiums, Northforke Plantation, Nottingham, Oakmont, Olde Peachtree Station, Park Haven, Pebble Creek, Pembrook Park, Pine Ridge, Plantation Gate, Preserve at Grace Lake, Prospect Creek, Quail Run, Raleigh Walk, Regal Estates, Richland, Richwood, River Bridge, River Colony, Rivershyre, Riverwood, Russell Plantation, Sagestone, Saratoga Park, Savannah Oaks, Shadow Stone, Silver Oak, Silver Ridge, Sonoma Woods, Spring Lake, Springmonte, Sterling Ridge, Sugarloaf Ridge, Summerhaven, Sweetwater Estates, The Downs, The Gates, The Orchards at Sunny Hill, The Preserve at Killian Hill, The Reserve at Old Peachtree, Timber Ridge, Turtle Creek Villas, Victoria Park, Village At Telfair, Villages at Huntcrest, Villages of Flowers Crossing, Villages of Old Norcross, Wellington Place, Willow Springs Forest, Winchester Estates, Windsor Place, Wynstead, and Yorkshire.